Day Two: Sharing Our Learning
Here you'll find some of the stories, pictures, notes and reflections that share the essence of how we shared experiences and learning on Day 2.
What wisdom will we carry forward?
Day Two was sort of like the Persian proverb about blindfolded people trying to identify an elephant. It was also about naming the Elephant(s) in the Room: colonialism, racism, hierarchy and the diverse forms that oppression can take.
We took the opportunity to welcome our experiences and identities into the group so that we can come to a wiser picture of what the "youth sector" really is. This helped to create a foundation of understanding for breakthrough alternatives -- completely new ways of doing things that help make new worlds possible.
Key themes: Passions, Barriers, opportunities
Our morning session resulted in a cluster of themes that helped to describe the youth sector and its many elephants:
A story of transformation
A self-organized group of participants also led a breath-taking collective performance that told the story of the barriers that many of us face in our communities and workplaces, while pointing the way towards alternatives. There is a skit, spoken word, breakdancing, singing and a demonstration. There were tears in the audience, and it is well worth watching in it's entirety!
We appreciate so very much the generous creative offerings from everyone in this video, including poetry by Jasmine Ali, songwriting by Shannon Moan, improvised dancing by Rachael Edge (Redge) and Kevin Joshue, and improvised acting by Silvia Argentina Arauz, Theo Blackbird John, Jermaine Henry, Nathaniel Loranger and many others.
KEy conversations for transformation
In the afternoon, we held breakout groups to go deeper into the alternatives we would like to create together. You can read the outcomes of those discussions here.
what stories will we remember?
Warm-up and grounding
Saturday began with a teaching from Gerard on the importance of greetings: the connection of two spirits that see each other, which we recognize by saying ani boozhoo. Violetta and Cathy, YSI's aunties, then shared the significance of our sacred bundle and how it centres our work and our relationships when we gather.
After a brief movement activity to wake up, Peter then shared the idea of the "four-fold practice" from the Art of Hosting community. This is a way of creating a community of organizers that can host itself and realize collective leadership.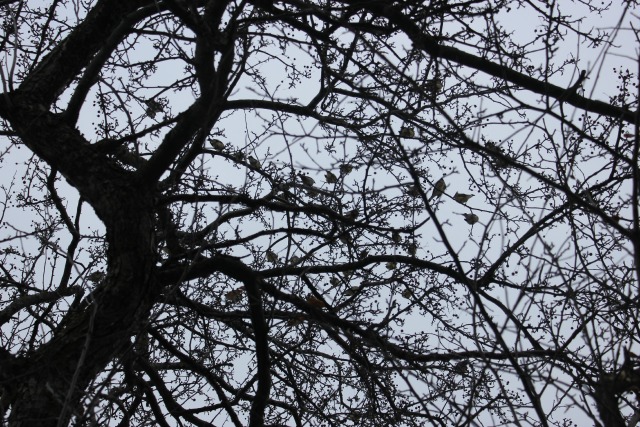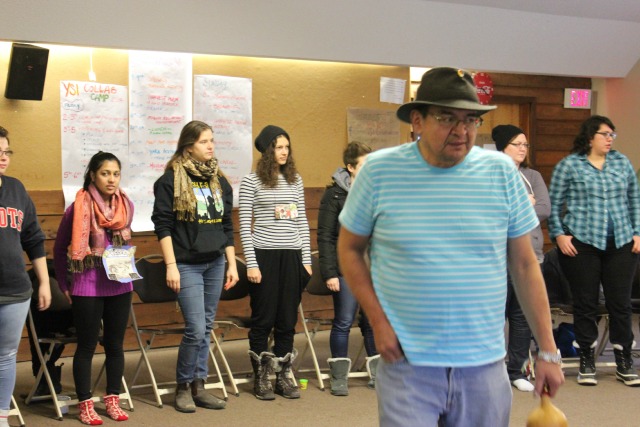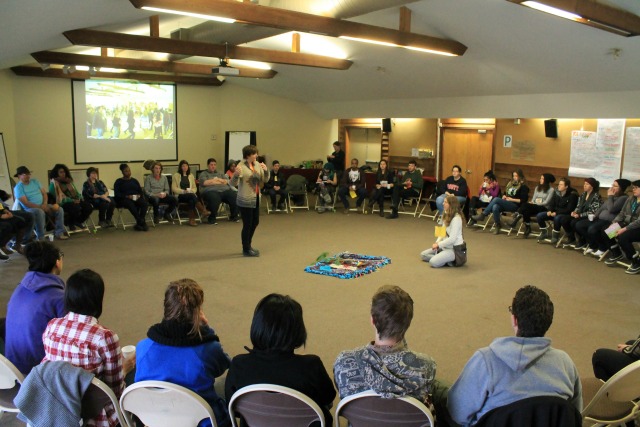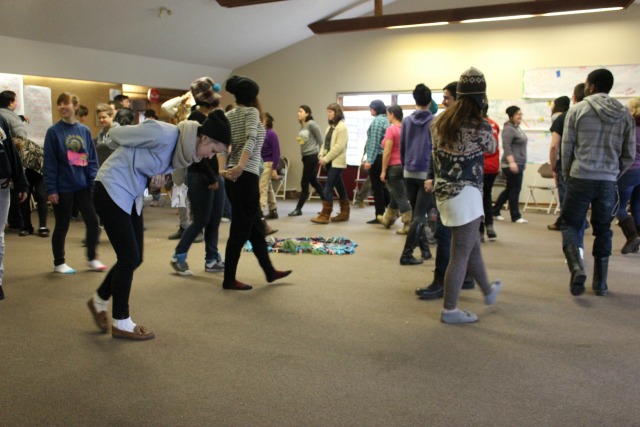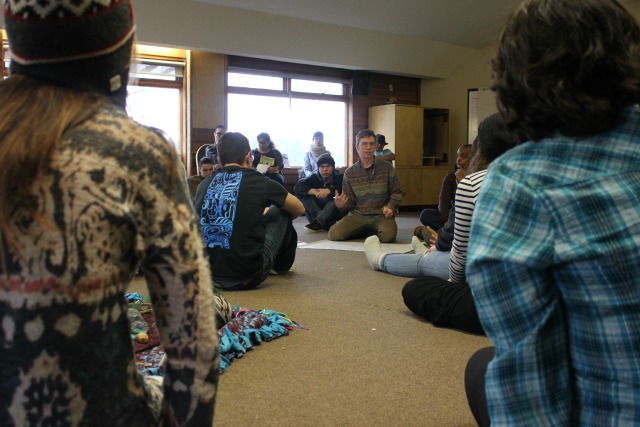 We deeply appreciate Fonna Seidu and Shannon Moan for taking these beautiful photos.
World Cafe
We then broke up into small discussion groups for three rounds of conversation using the World Cafe process, to dig into what brought us here together. Each round, we explored a different question, and after that we shared the key insights that came up for us.
What's the passion that brought you here?

What's holding you back from sharing your gifts?

What do you need to bring your gifts forward?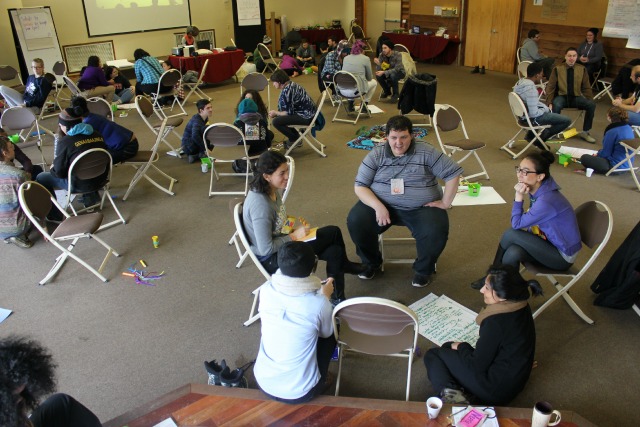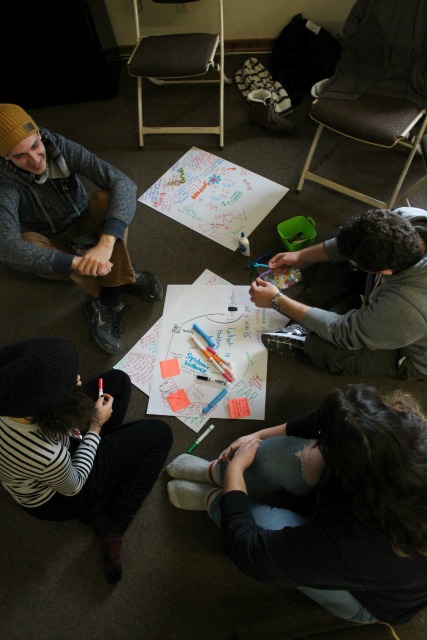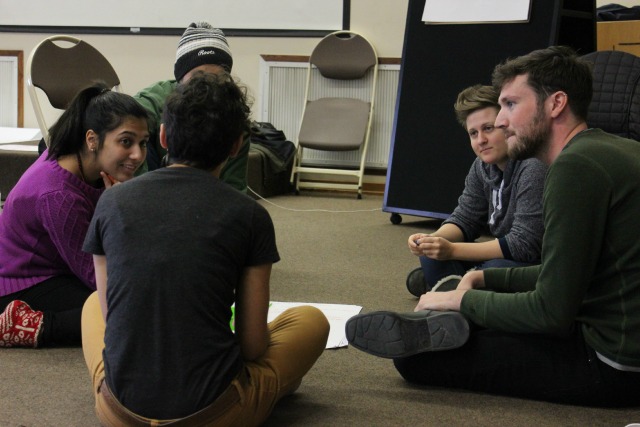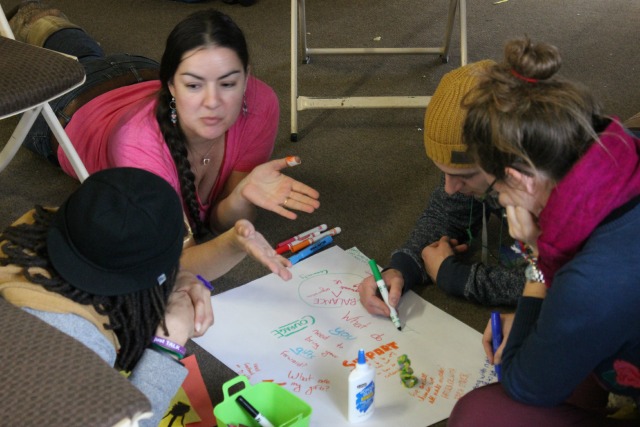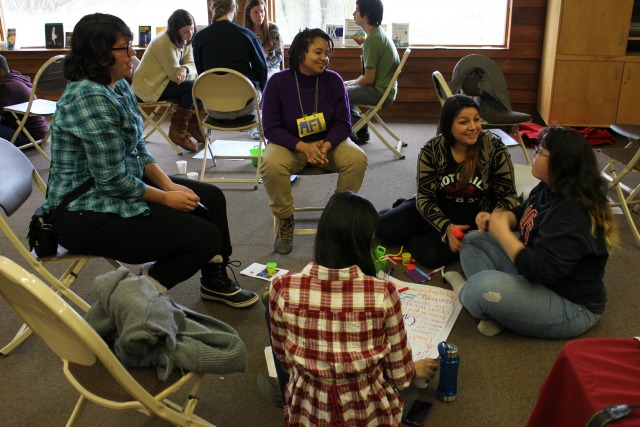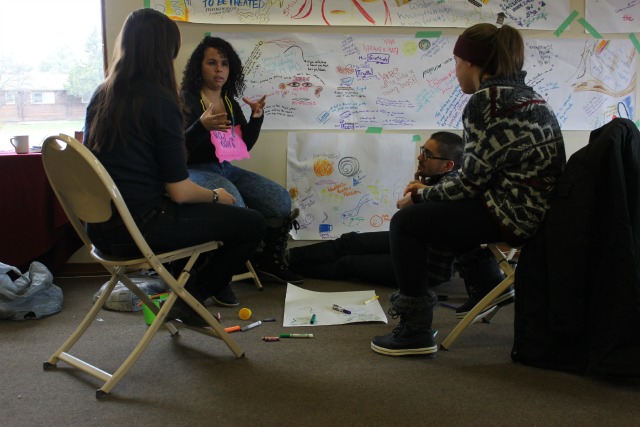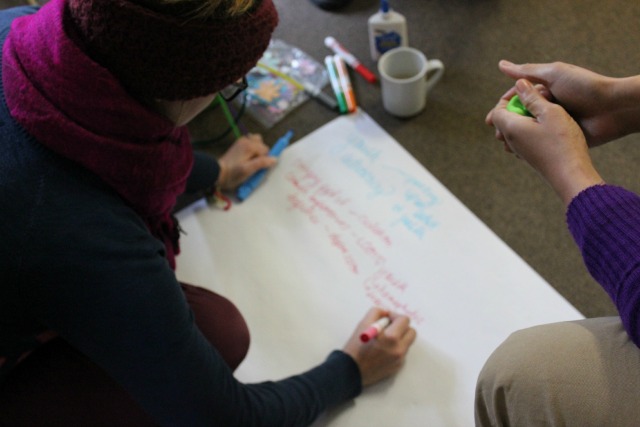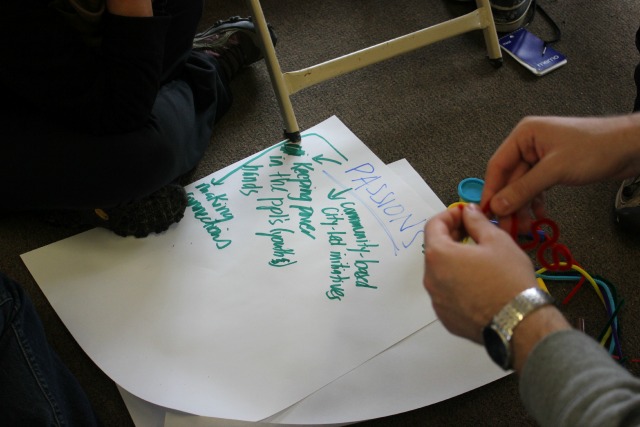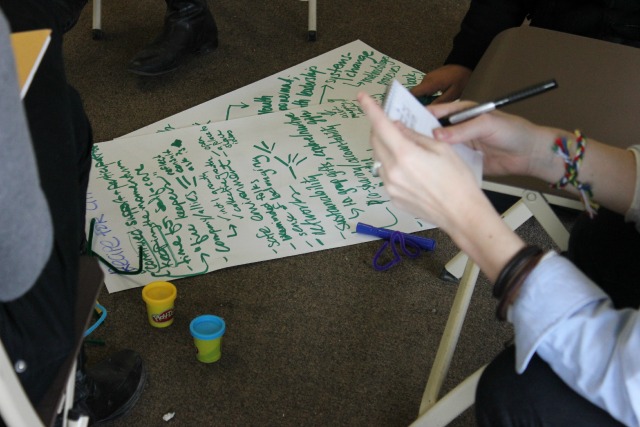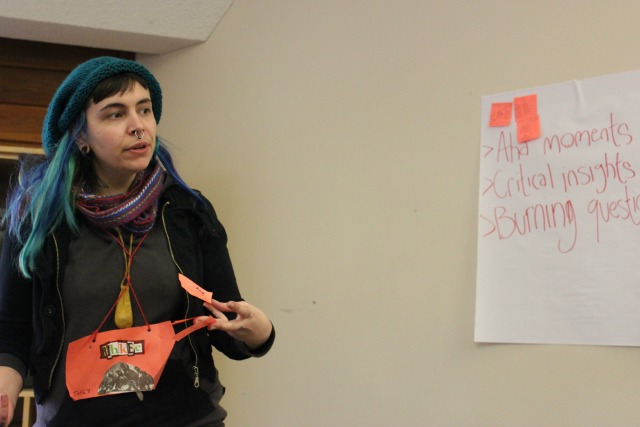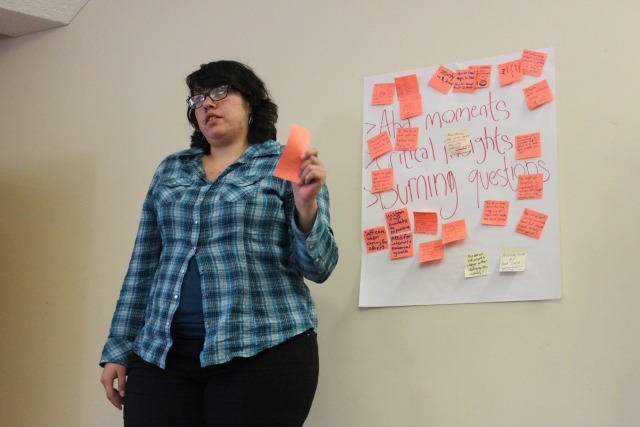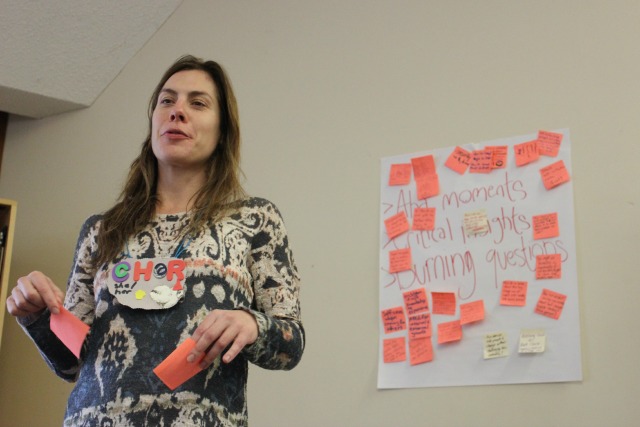 We deeply appreciate Fonna Seidu and Chris Connolly for taking these beautiful photos.
OPEN SPACE
Open space is a technique for participants to self-organize the conversations that need to happen. After a beautiful artistic recap of the morning World Cafe, the question that focused this open space session was:
How can we go deeper into what is uncomfortable or difficult in order to create new worlds?
After two rounds of conversation and planning, the people who called the conversations reported back to the group with insights and next steps. You can review their report-back here.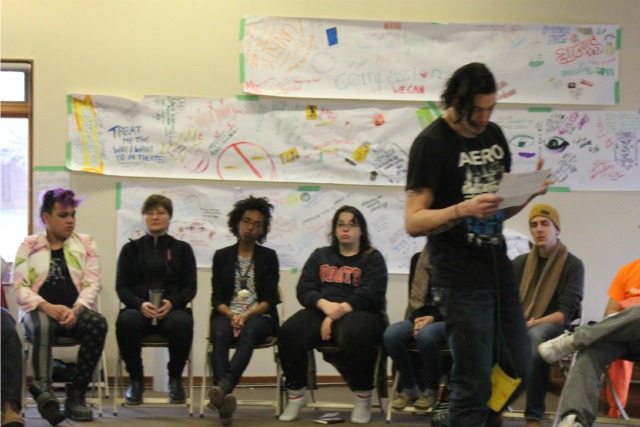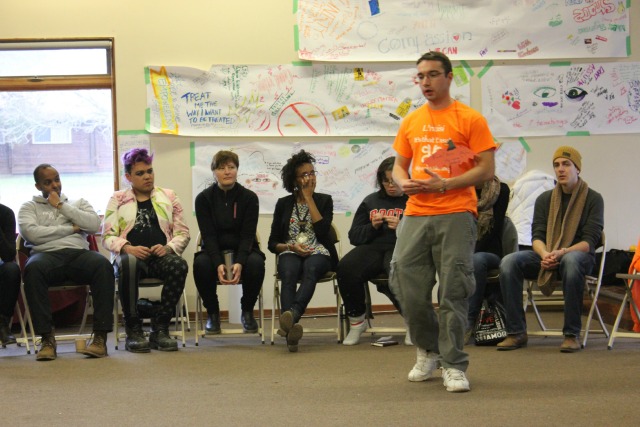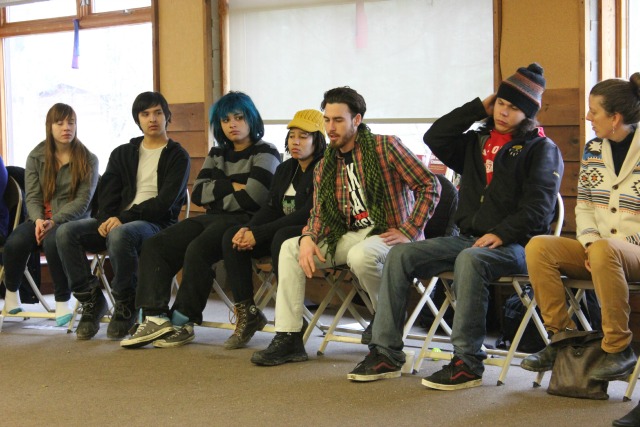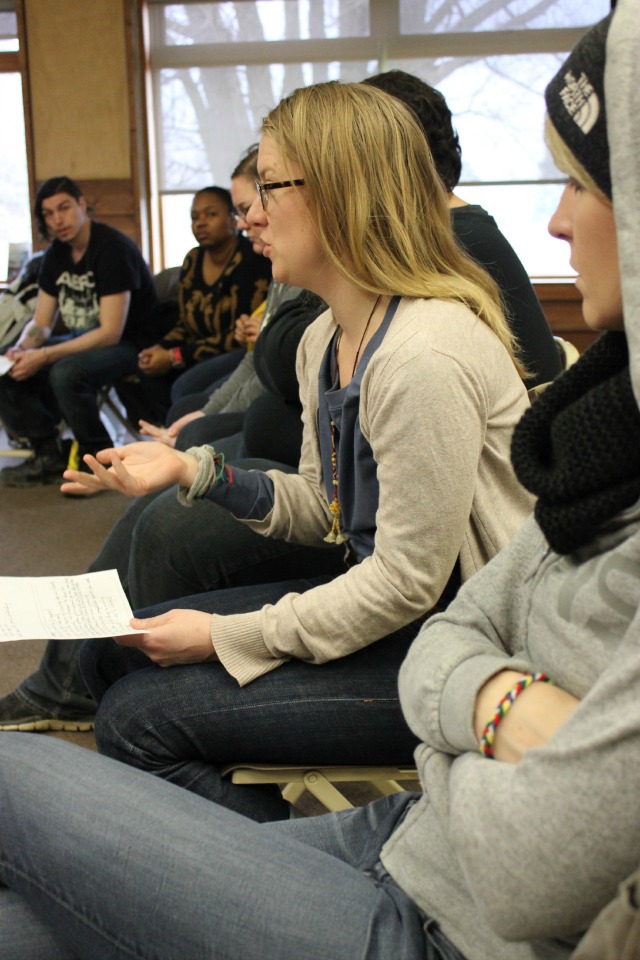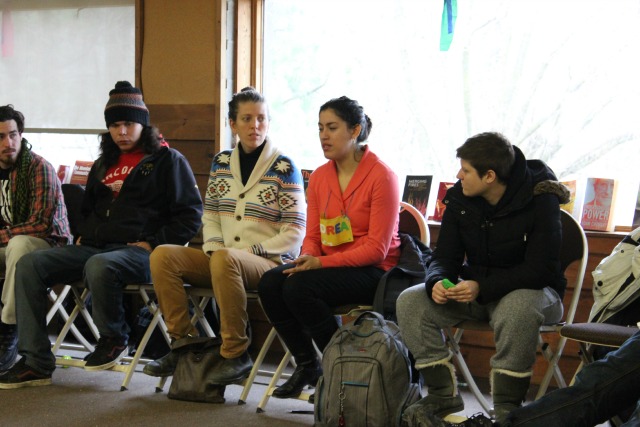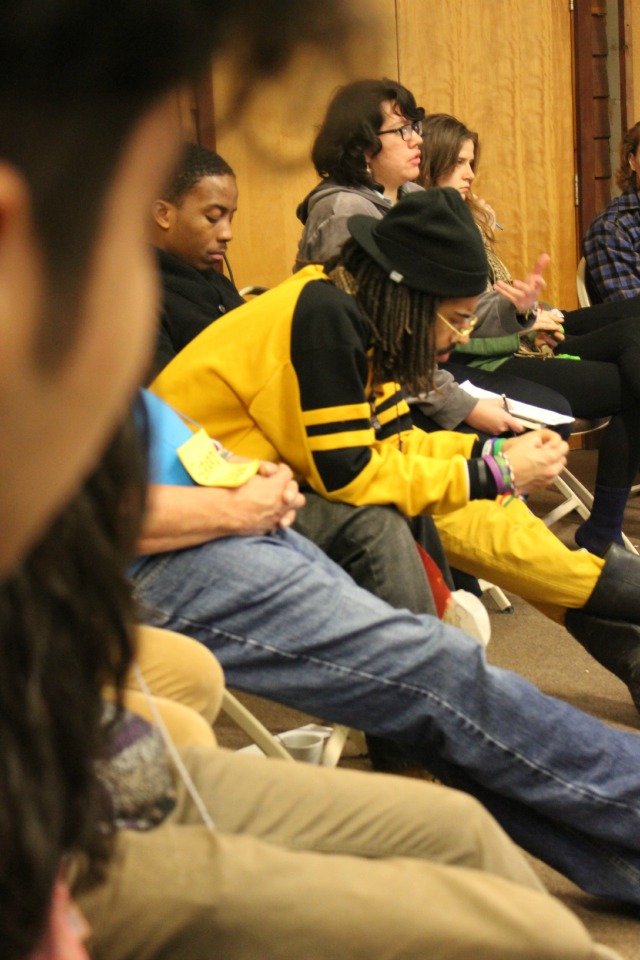 We deeply appreciate Fonna Seidu and Shannon Moan for taking these beautiful photos.
OUTDOOR ACTIVITIES AND DOWNTIME
Part of what makes YSI gatherings unique and special is the opportunity for unstructured time to make connections and share ideas -- over a coffee, out in the woods, or leaning against a doorway on your way to the bathroom. YSI Algoma also took the time to share their story (which you can learn about for yourself here)!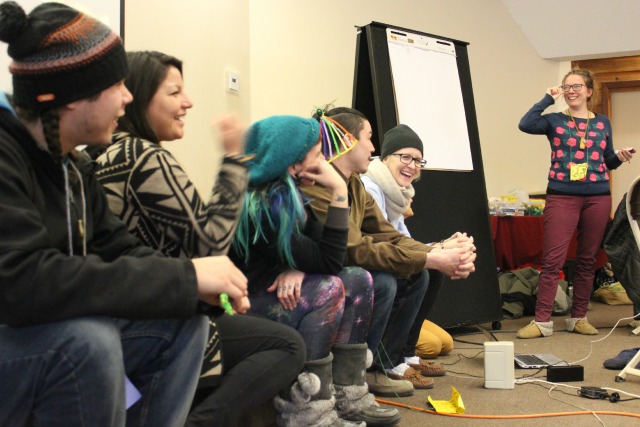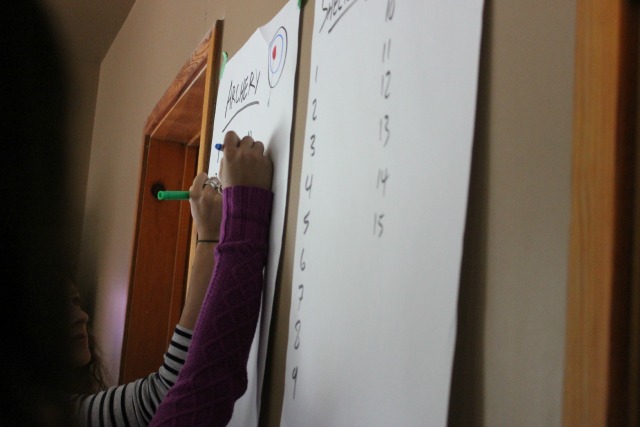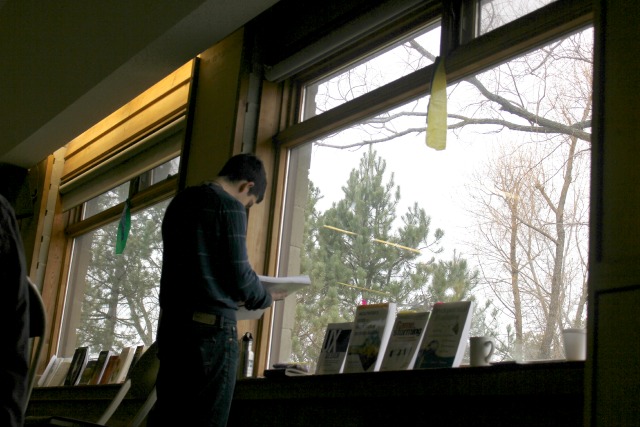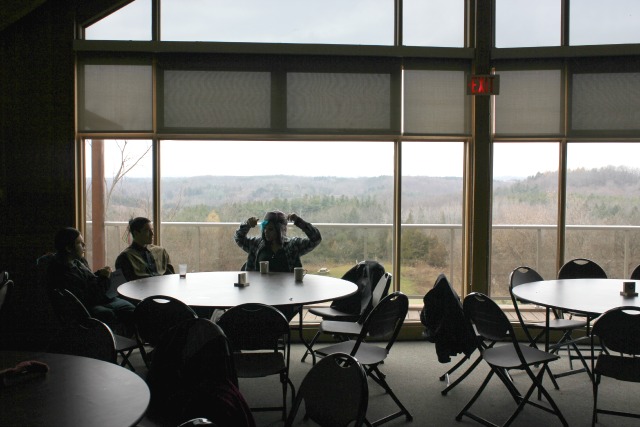 We deeply appreciate Fonna Seidu and Shannon Moan for taking these beautiful photos.